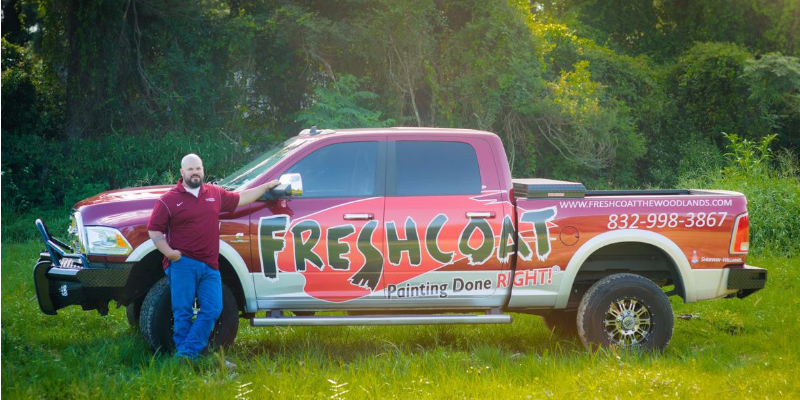 Put your marketing efforts into high gear!
Precision Design Signs provides cutting edge vehicle wraps and graphics. A great way to garner attention to your company products and services is to utilize visually stunning wraps and graphics on all of your company or personal vehicles. Put your company branding in front of hundreds of potential clients every day and display your business information, knowing that those wraps and graphics were created using the highest quality materials along with industry leading workmanship. From one vehicle to a fleet of vehicles, you can rest assured that your project will be met with the area's best service and the product we sell is resistant to cracking or fading.
Call us today or visit The Woodlands Wrap Center website to get a quote on applying wrap or vinyl graphics to your vehicles.
We can provide your company with the following types of wraps and graphics:
– Trailers
– Boats
– Motorcycles
– Cargo Vans
– Cars
– Buses
We also provide services for:
– Specialty Projects
– Partial Wraps/Graphics
– Full Wraps/Graphics
– Custom Wraps/Graphics