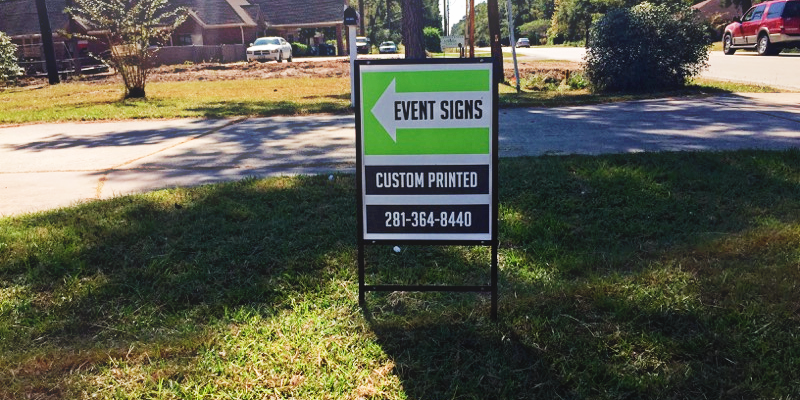 Quick, customizable and affordable!
A fast and affordable way to gain attention to your company or cause is through the deployment of custom yard
signs. Yard signs can quickly inform people about various events, products or services. Because the cost of
creating yard signs are affordable, your return on investment with your marketing efforts are greatly
enhanced by incorporating custom yard signs into your company promotional programs.
Some of our clients have utilized custom yard signs for the following purposes:
– Garage and yard sale signs as well as Direction Signs
– Anouncing a birth or celebrating a birthday
– Contractor signs
– Using signs for real estate
– Celebrating a highschool or college graduation
– Using signs for weddings
Call us todayto talk to a sign professional about your custom yard sign project.We can provide you with various options and packages to choose from.