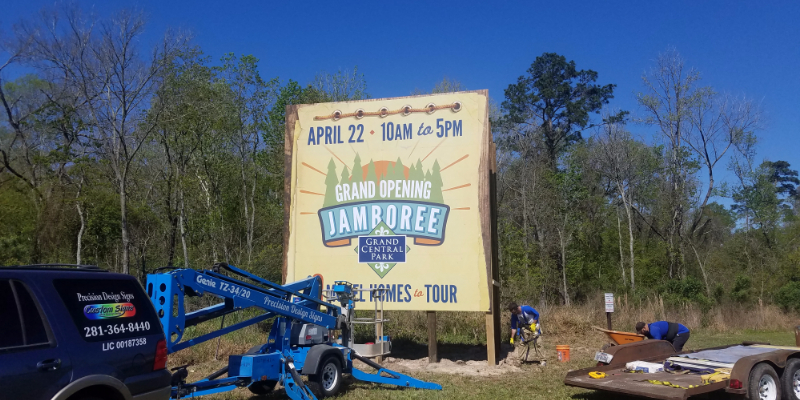 Always Looking for Ways to Make the Customer Experience Better
At Precision Design Signs, we incorporate innovative resources that help our clients communicate what they need so that their project is hassle and delay free. We offer an email proofing system that allows our customers to review and approve projects via email. We would be glad to show you how easy the proofing system is and how it will benefit you during the process of completing your project.
CNC Routing and Cutting
CNC Routers are automated cutters that are quick, versatile and accurate. We offer cutting services, for something thin like vinyl, and routing services for thicker materials like PVC or MDO. Don't just take our word for it, though – see it in action!
Maintenance & Repair
Time and weather are a sign's worst enemies. These culprits are typically responsible for making beautiful signs become faded, cracked or damaged. If your sign is starting to look like it could use some TLC, look no further than Precision Design Signs in The Woodlands, Texas. We specialize in sign repair, sign maintenance and sign restoration. We can get your old signs looking new again and we can get your new signs installed wherever you want.
Whatever you choose, give us a call and we'll do everything necessary to keep your sign in top shape.
We can fix your broken neon sign or create an improved sign that will showcase your business in a new light.
Replace neon with environmentally friendly LEDs for a new sign that shines brighter and lasts longer than your competitors.
As a full service custom sign company we offer many products and services that can achieve all of your visual marketing needs! Please continue to browse through our products and services, or contact us so that we may design a comprehensive sign package specifically for your business.
Due to demand and the size of the sign, rental is limited to customers within a 20 mile radius of zip code 77380.
1 month rental for $150 or Keep it for 1 to 30 days for the same price.
HOW RENTAL WORKS
Check that your city and landlord allow portable signs
Order sign
We deliver and set up the sign
First ad copy change is FREE!
Additional ad copy change is $25.
We assist you in obtaining a city permit for your sign
We pick up the sign after rental expires
Contact us to learn more.